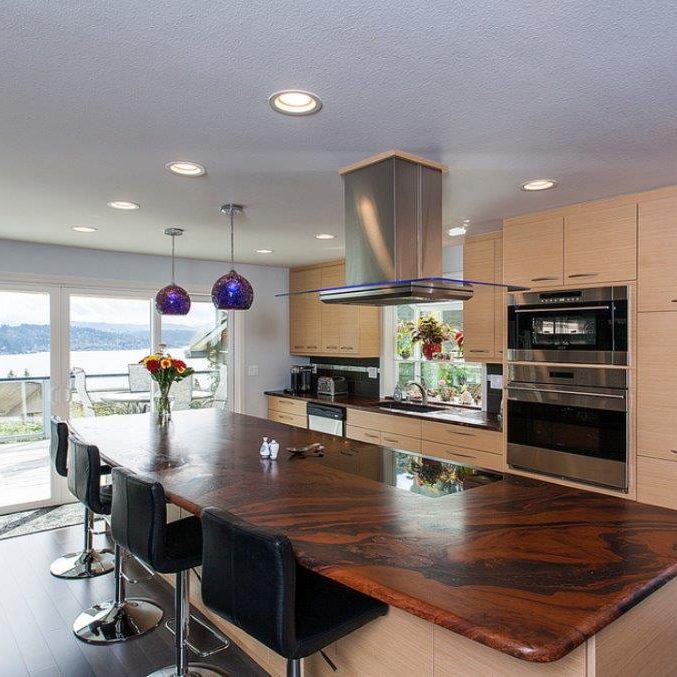 Contemporary kitchens are clean, stylish and uncluttered, yet still livable. They are most often seen with only one color for all the cabinets and either a subtle, quiet countertop or something dramatic becoming more of an art piece. Contemporary kitchens often have no crown molding, or if they do, it's a simple band that matches the light valance for the undercabinet lights. Moldings are always minimal and this helps with the cost of the cabinets and the installation as well. Often times in contemporary design, the countertop material is also used for the backsplash, keeping a sleek, consistent look.
Transitional kitchens have clean lines and are practical. The cabinetry can be painted or stained, and we often combine colors and stains. They usually have moldings, but they are on the simple side. Transitional kitchens are, as you would imagine, in between modern/contemporary and traditional styles. The style is simple but not completely plain. Unlike contemporary kitchens, transitional kitchens incorporate some textures and often times several color combinations. They are also not afraid to display some element of surprise, i.e. an orange wall, a curve on an island, or a bright backsplash.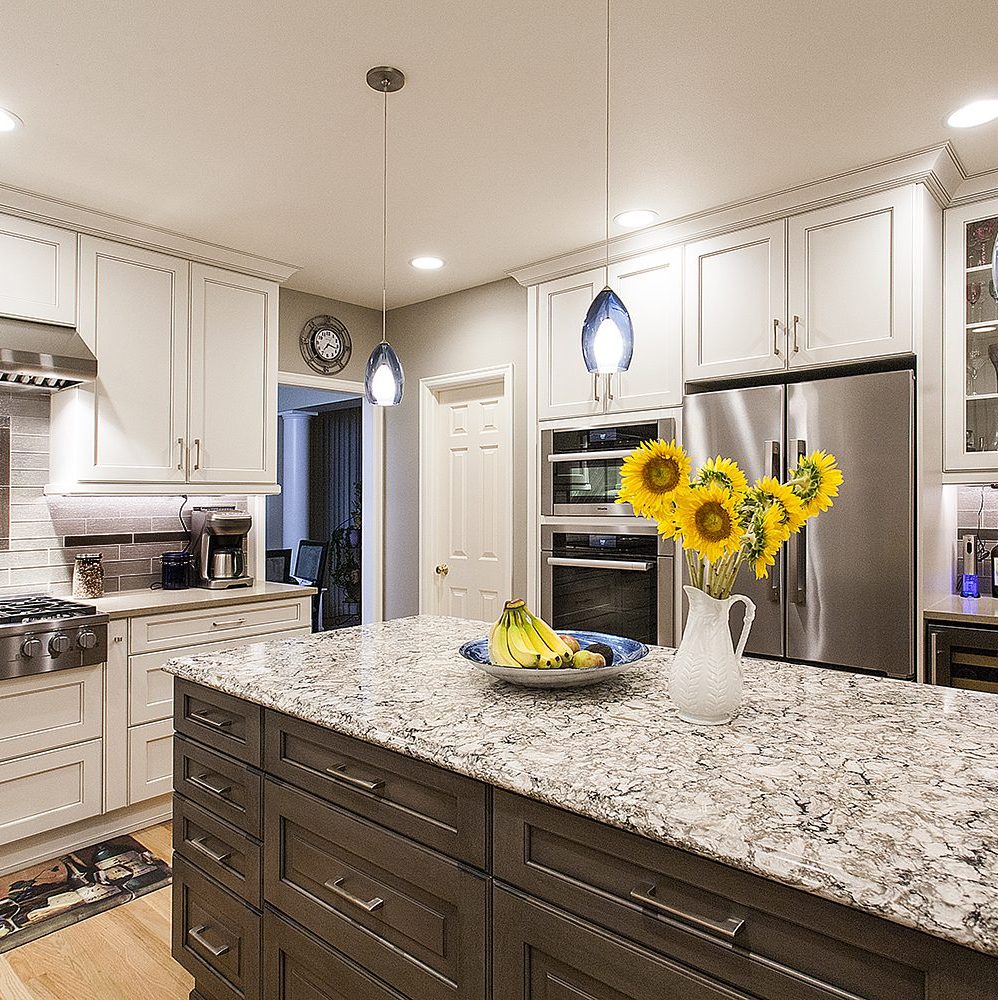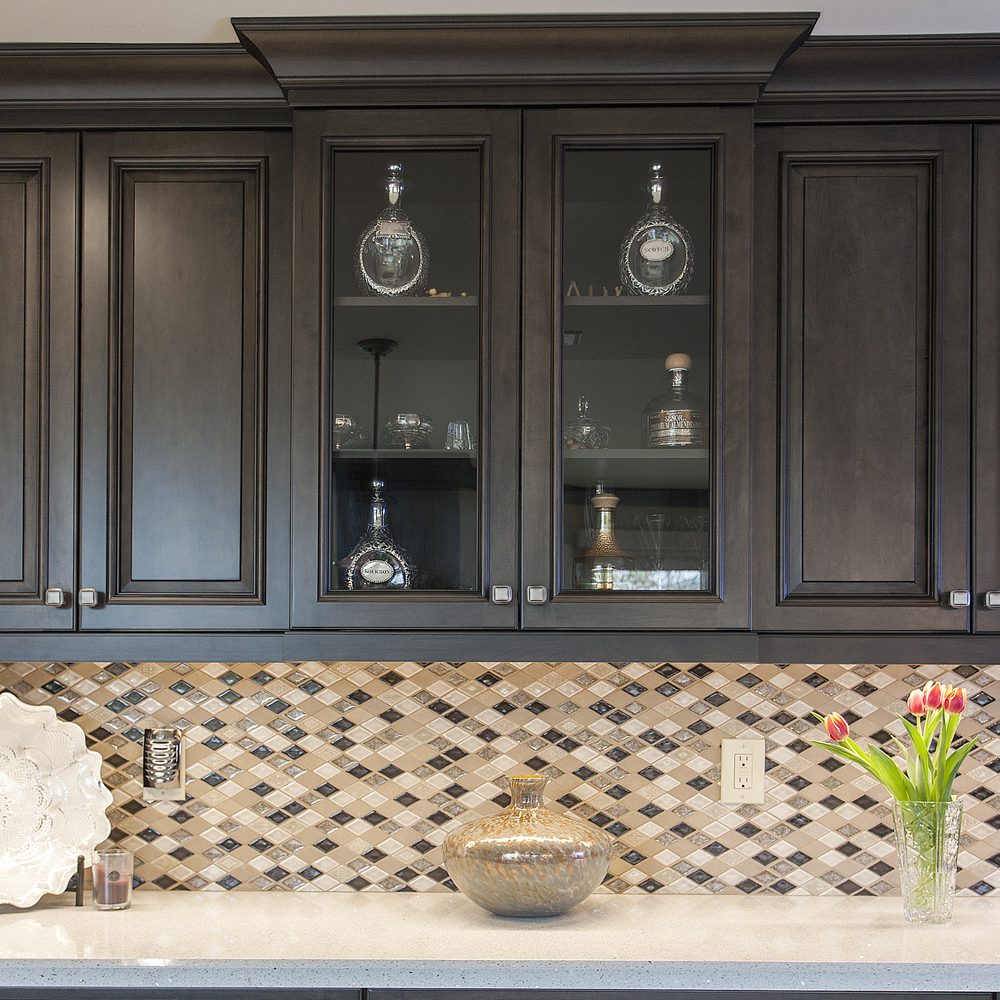 Unlike contemporary kitchens, traditional kitchens are all about the small details and individual character. This focus on character means using more natural materials like wood and very few man made ones. The wood is often painted with muted colours to appear aged and welcoming.